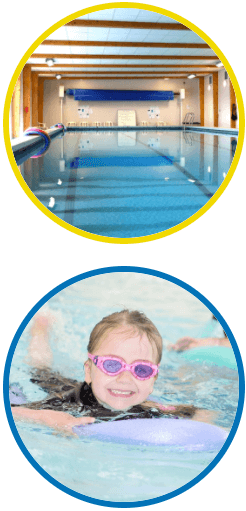 About this venue
The swimming pool is a fantastic teaching facility that caters for all abilities and ages. The pool is located within the school grounds and provides on site parking.
With the depth ranging from 0.7 to 1.8 metres we can provide both beginner and advanced lessons. The temperature of the pool is heated to 29 °c. A viewing area located at the shallow end provides parents with a perfect view for the lesson.
---
Directions to the pool
Please use the postcode NN3 3EZ. The pool is located directly next to the Northampton College on Booth Lane South. To enter the pool please walk to the entrance and turn right down the corridor. The pool is located through the double doors.
---
Address
Weston Favell Academy, Booth Lane South, Northampton, NN3 3EZ
---
Days & times
We run lessons on Sundays. View course dates and times that are available at this venue here.